Who are the Educators?
---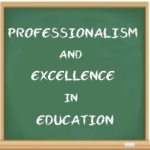 Education excellence is something we all want and continue to seek. This is not some static goal, but is constantly changing as our culture evolves. As educators, we need to have wisdom to know what to hang on to, what to discard and have the courage to explore new venues of teaching, leading and learning.
Check out the pages below to start your creative minds flowing in the direction that can help make you an outstanding educator.